This Christmas we decorate with green proposals that they don't have negative impact on the environment. The green ornaments are as elegant and glamorous as the conventional plastic ornaments and economically attractive. You can create your own ornaments guided by your inspiration and your imagination using natural or recycled materials. You can also recycle used items and turn them into beautiful Christmas ornaments. This is the best way to enjoy your contribution to environmental protection.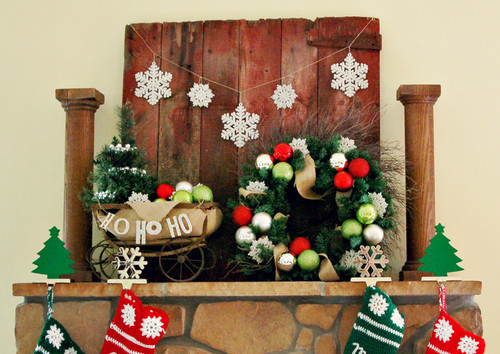 Natural materials: pine cones, twigs slices, dried plants, nuts, cinnamon sticks can be turned into amazing tree ornaments and home decors.

Recyclable materials and objects: pieces of cloth, paper, aluminum

empty cans and packaging bottles can be turned into cute little angels, Santa Claus, Christmas Stars.

Used CD/DVD or circuit boards: their shiny metallic glint and your imagination will transform them into fabulous Christmas figures, snowmen, wreaths, angels etc.

Make your own Christmas stocking and table runners from pieces of old fabric scraps.

Christmas tree lights that have more brightness and they are more durable.