A table is a form of furniture with a flat horizontal upper surface. Tables of various shapes, heights, sizes and styles are manufactured for specific uses. The most common types of furniture are the following.
Dining tables: The basic concerns when choosing a dining table are the number of persons you want to accommodate and the available space in the room. Usually, the dining tables come with extra leaves for expansion. Common shapes are the rectangular, the oval and the round table.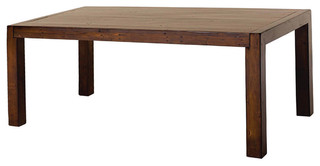 Bedside tables or night tables: These are small tables or cabinets, designed to stand beside a bed. There are three different types of side tables. They all have the same function but they slightly differ in use.
Bedside chests include 2 or 3 drawers which provide extra storage. Bedside cabinets include a cabinet and a drawer above it. Nightstands include only one drawer for storage and their function is mainly to provide a stand for putting an alarm clock or a bedside lamp.
Coffee tables: A coffee table, also known as a cocktail table is positioned in front of sofas and is used to hold beverages, books, magazines and other small items you may need while sitting. Coffee tables also serve as storage units when they come with incorporated cabinets.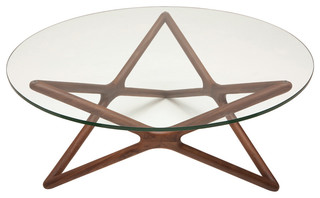 End tables:

An end table provides a place on either side of a sofa to set down magazines, remote controls, drinks or food.

Picture frames, table lamps, and other small decorative objects can be beautifully displayed on an end table.

Nested tables are a set of small tables of graduated size that can be stacked together, each fitting within the one immediately larger.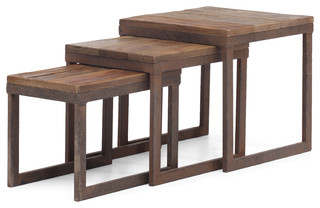 Workbenches are sturdy tables at which manual work is done. Almost all workbenches are rectangular in shape.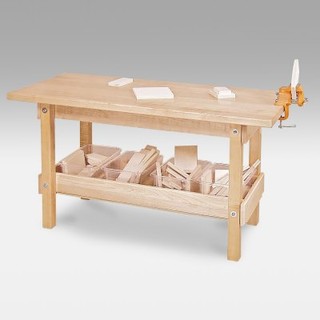 Restaurant tables: Restaurant tables are usually simple is style and durable. Square or rectangular tables can be joined together to form a larger table, to accommodate more people. Square tables and of course round tables, can be oriented on diagonal.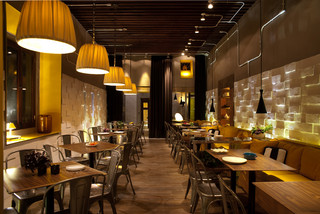 Conference tables and boardroom tables: They are usually large tables with comfortable, armed chairs. Boardroom tables may have built-in data and communication equipment.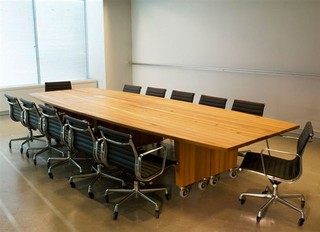 ---
References
1. Table (furniture). Wikipedia. org
2. Francis D. K. Ching, 2012. Interior Design Illustrated. 3 Edition. Wiley.
3. Vasiliki Asaroglou & Anna Bonarou, 2013. Furniture arrangement: in Residential spaces. 1 Edition. CreateSpace Independent Publishing Platform.