designer: Eero Saarinen
production: Knoll International, USA
The womb chair, or No.70, first produced by Knoll in 1948. The form of the chair reveals Saarinen's pursuance of an organically inspired design in synthetic materials. The designer's concern was the human anatomy in relation to the furniture. This particular design illustrates the intentions of Saarinen to create a chair that will accomodate people according to the way they actually seat, not the way the ought to seat. The chair encourages sitter to curl up into a foetal position and it is considered by many to be one of the most confortable chairs ever made.
designer: Osvaldo Borsani
production: Tecno, Italy
The chair has an articulated frame, which can be adjusted into 486 positions. The chair has been described as a"machine for sitting of the greatest sophistication" (see modern chairs, exhibition catalogue, ehitechapel Art Gallery, London, 1971, page 116).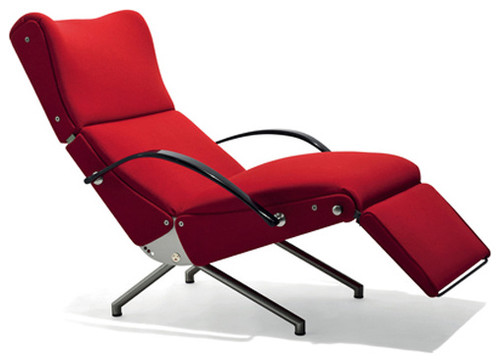 designer: Pierre Paulin
production: artifort, The Netherlands
The chair is available in a variety of coloured textiles.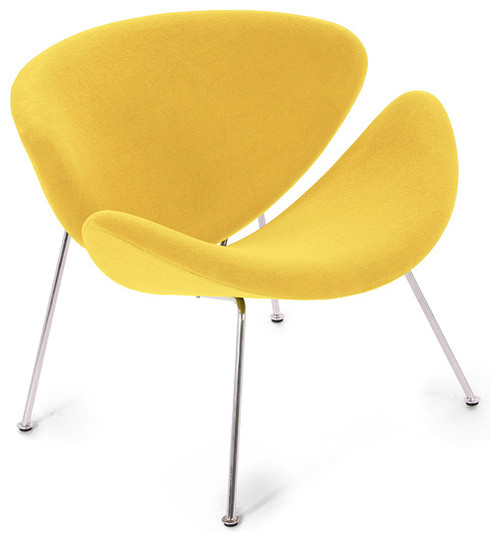 Modern Chairs design by Other Metro Modernica
designer: Yrjö Kukkapuro

Production: Haimi Oy, Finland
The chair's mechanism allowed the sitter to alter position with a minimum of effort. The seat shell was contoured in such a way as to require only a thin layer of foam padding. The leather covered upholstery was atteched with press studs to facilitate easy removal.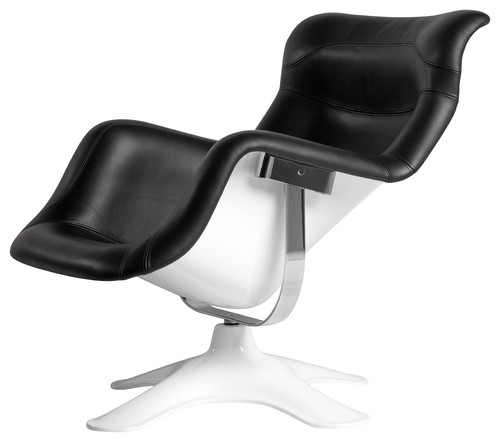 Glass-reinforced polyester

chair, 1989
designer: Mark Robson

Production: Fiell, UK
Moulded glass-reinforced polyester (GRP) with a cellulose finish.
The three-legged chair has a vigorous asymmetry and the shape is fluid and organic.
Image source: http://www.markrobson.fr/