"Can you help me to choose curtains for the patio doors in my kitchen? Should I choose curtains or blinds?"
Our recommendation
The type of kitchen window treatment depends a great deal on the kind of patio door you have, i.e. if the door is double-leaf or single-leaf and also opening or sliding.
We need to know the space layout, i.e. if the kitchen is integrated with the living room or not. If it is an open plan space the curtains should be paired with the curtains in the living room.
Finally, the curtain choice depends on the decorating style of the room and the kitchen cabinets.
• Curtains hanging from rods
It is a very practical and functional solution. It enables direct use of doors, because the panels can easily be moved to the side. You'll find lots of
styles and types of curtain rods and ways to sew curtains (pleats, eyelets etc.).
This solution is selected when curtain should cover the balcony door to avoid looking through or to prevent sun from entering directly into the room.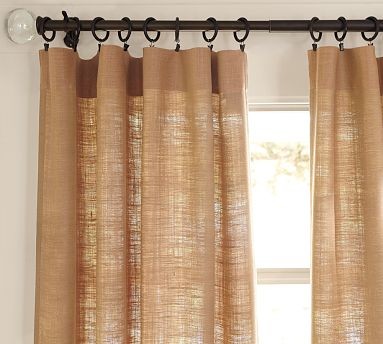 • Roller blinds/Roman blinds
These solutions are less convenient for patio doors, because they should be pulled upward so as the door to be opened. Blinds are a proper solution for any window.
Consequently, we recommend choosing curtains which are hanging from curtain rods as they can be pulled opened or closed easily. The kitchen doors usually have heavy traffic and so you need to choose something that opens and closes very easily.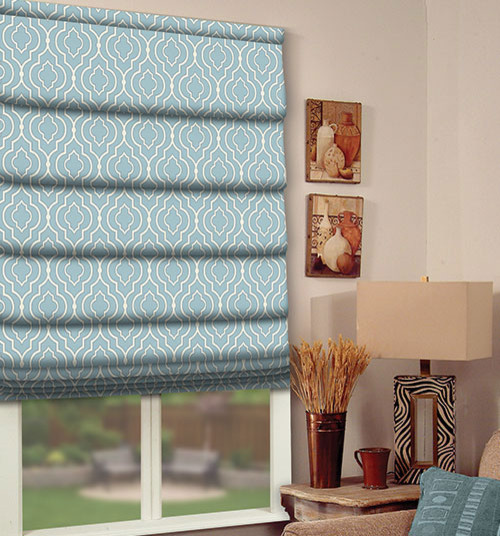 Curtains (Seams Sew Easy)