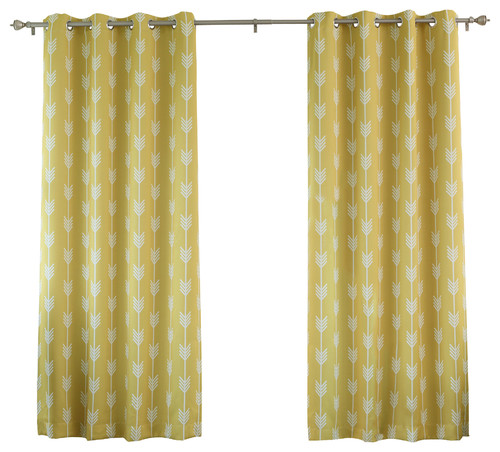 "In my kitchen there is a balkony door. I am confused on what type of curtains to choose. Curtain on a rod or maybe roman shades?"
Our recommendation
Curtain on a rod: It is a practical option, because it allows you to slide the curtain aside easily and quickly. You can also use ties to hold the draperies back and to allow natural light into space.
Roman blinds: For a balcony door it is not such a practical option. Roman blins requires time to be pulled up.
Consequently, we suggest selecting curtain on rod. A balcony door usually has heavy traffic, so opt for something convenient that will not impede your movements.
For a modern style chooce the rings to be inserted into the top of the fabric.